Hi, I'm Catherine.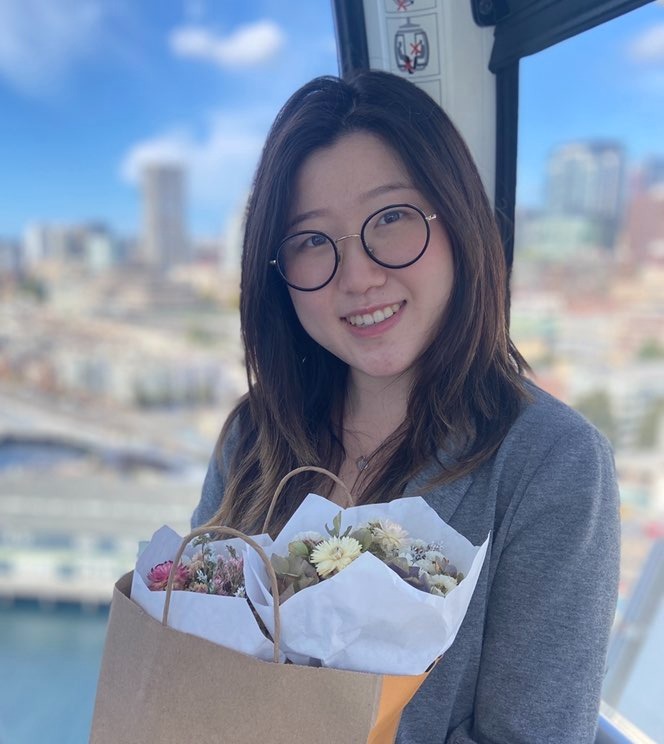 University of California, Berkeley
B.A. Computer Science, May 2020
catherinehan (at) [institution] (dot) edu
Twitter: @catherinekshan
[résumé]

About Me I recently graduated from UC Berkeley with a degree in computer science. At Berkeley, I was a research assistant at the Berkeley Lab for Usable and Experimental Security (BLUES) and the Usable Security & Privacy group at the International Computer Science Institute (ICSI). My interests are focused on the intersection of security, human-computer interaction, and privacy. I've also been active in the undergraduate teaching community at Berkeley and have taught a variety of topics, from data structures to computer architecture. I will be starting my PhD program at Stanford University in the fall to continue pursuing my interests in security and privacy research and computer science education.
Research
Papers and Posters
Talks and Presentations
Catherine Han, Irwin Reyes, Alvaro Feal, Joel Reardon, Primal Wijesekera, Narseo Vallina-Rodriguez, Amit Elazari, Kenneth Bamberger, and Serge Egelman. Do You Get What You Pay For? Comparing the Privacy Behaviors of Free vs. Paid Apps. PrivacyCon 2019.
Awards
2020 NSF GRFP Honorable Mention
Teaching
Past Experience
Materials
made by me, for students